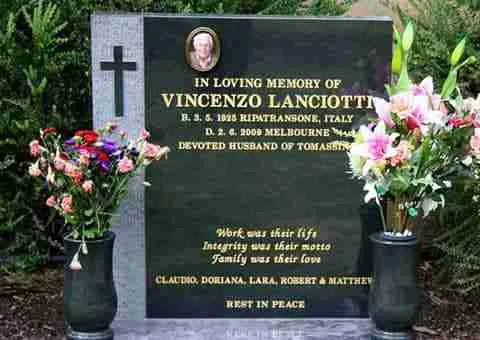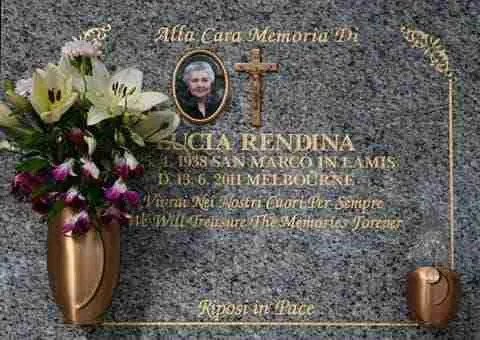 A grave memorial is a very personal and difficult decision for the family or loved ones to make. Honouring the memory of a loved one is a delicate and important process that must be carefully considered. You'll want to create a memorial that is unique and suited to the person you wish to remember. Using only the finest materials available, we're able to provide an individually designed headstone or monument for the head of the grave. We offer a variety of different options to commemorate your loved one's grave, including headstones, single monuments, double monuments and crypt shutters. As monument suppliers in Melbourne, we offer custom made headstones and monuments so you can create a truly personalised memorial for your loved one. Our dedicated team will walk you through our wide range of stock and help you to choose the ideal option.
A memorial plaque is a very important and personalised choice for a memorial. We carry a wide range of Memorial Plaques for graves and cemeteries including bronze, pictorial and granite plaques. We provide plaques that are individually designed, giving you the option to select the materials, colour, shape and size to create something that is truly meaningful to you, your family and your friends. Commemorate those who are no longer with us with a plaque that will truly represent them and their personality. Create a permanent memory that you can forever look back on and reflect on the amazing life of your loved one.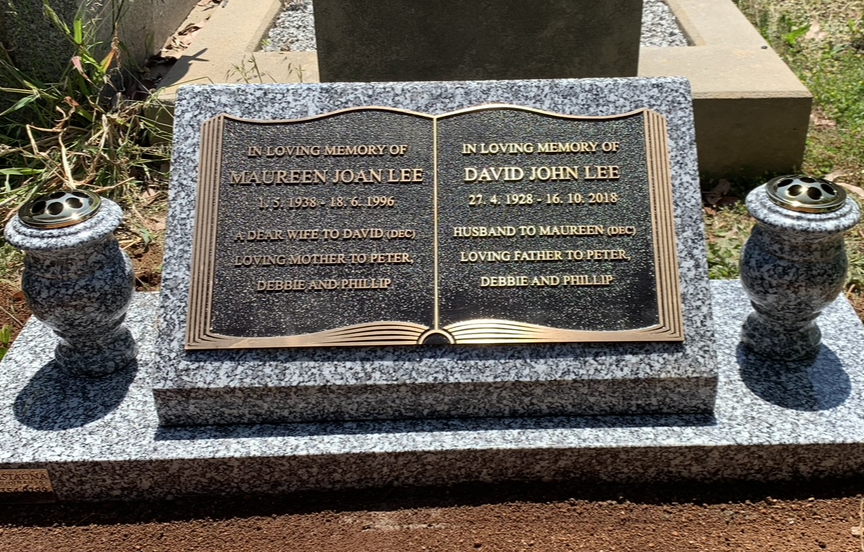 Designer Life Memorial Plaques
Pictorial Bronze memorial Plaques
Mausoleum & Crypt Shutters
Castagna Monument Suppliers in Melbourne Established Over 50 years.
We pride ourselves with the experience and knowledge of this industry. This experience enables us to help our clients establish a loving and beautiful memorial for their loved one. All of our monuments are custom designed to suit individual requirements made from the highest quality stone that is available to us worldwide. As trusted monument suppliers in Melbourne, we use only the highest quality materials for the construction of our monuments. Whether you're searching for a detailed double headstone or a small bronze plaque, we'll provide you with a premium product that will not only look great, but will also stand the test of time. Remember your loved ones with a custom memorial from Castagna Monuments.